News
OCT 30, 2020 12:00
Successful earning of subvention from the European Regional Development Fund
We gladly announce Aduprint was awarded by a subvention in form of a non-repayable subvention of 45 million HUF equivalent of EUR 130.000,- by the European Regional Development Fund and the State of Hungary. 
The ERDF focuses its investment on supportin small and medium-sized enterprises. Aduprint was granted support for investment into following developements:
Installation of solar energy panel-system onto rooftop of our plant in order to achieve 100% renewable energy-compsumtion of our administrative offices.

Installation of a complete indoor humidification system developed for the printing industry.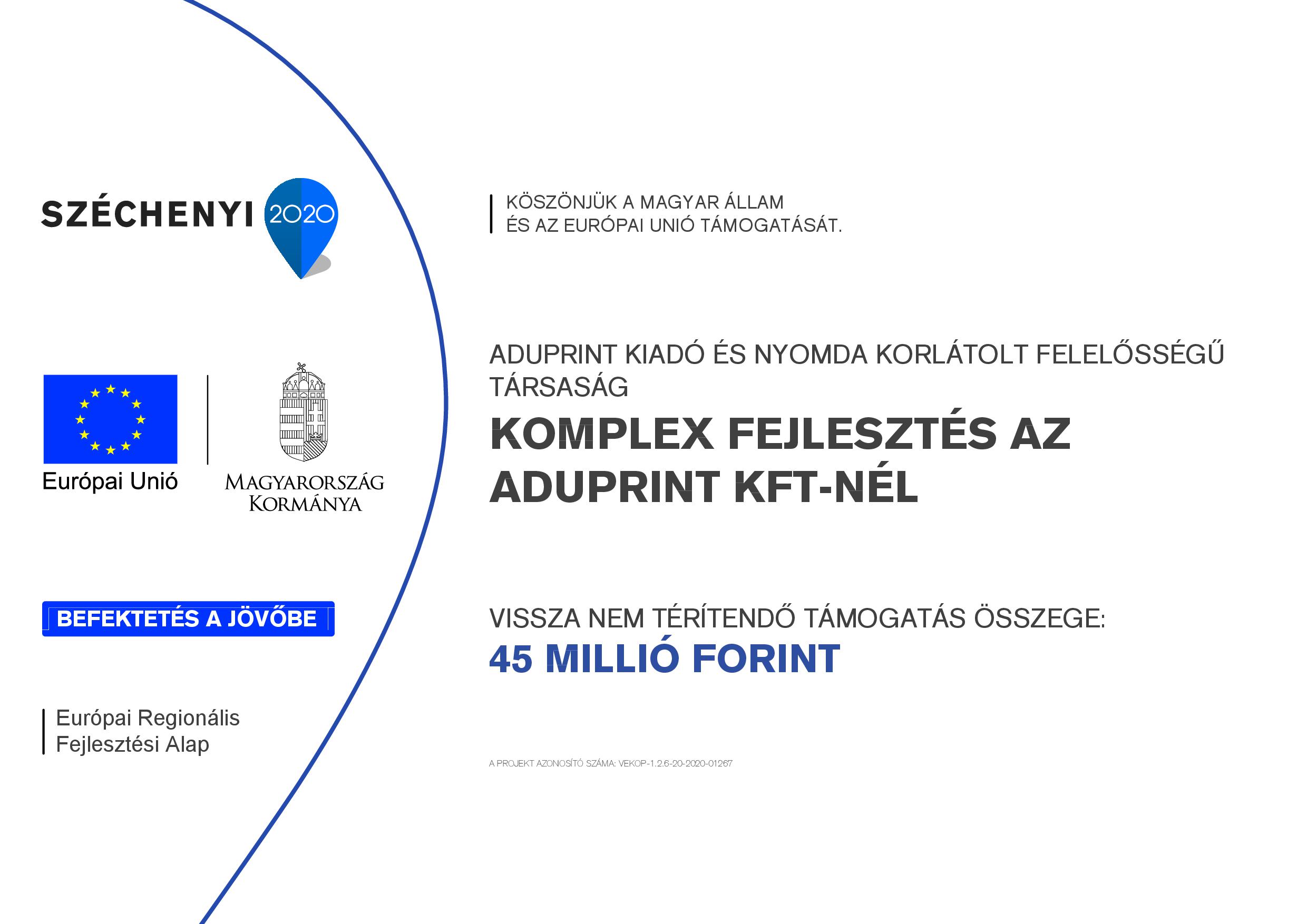 OCT 1, 2019 15:00
New investment in Shrink-Wrapping capacity 
We are delighted to inform our customers that Aduprint installed a brand new automatic shrink-wrap system, the "HS Series 500 servo" from the Smipack Factory.  
The equipment offers several advantages by increasing production capacity dramatically, and a significant reduction of film waste. The new equipment is capable to put out 7200 packs per hour, that is 7 times higher then in the times before the investment.
In addition, shrink-wrapping is now directly linked to our perfect binding system, so that the books are being automaticly sealed after binding, without touching, packing, storing them.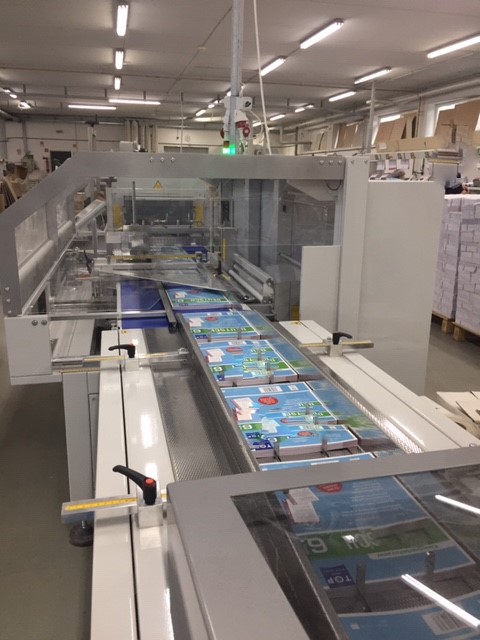 MAY 27, 2019 18:00
Aduprint aquired the Process Standard Offset - ISO 12647-2 certificate.
We are happy to announce that Aduprint has successfully passed the PSO audit and acquired the ISO 12647-2 cerificate. 
The certification enables us to provide our customers that our business achieved the highest standards in color management. We are looking forward to get the best out of the capabilities of our prepress and press equipment.
DEC 05, 2018 18:00
Aduprint to sign contract with Atradius, a global credit insurance player.
We are excited to have signed today a credit insurance contract with Atradius, one of the word's leading specialists in trade credit insurance and debt collections.
Aduprint looks forward to new advantages in gaining competitiveness through identifying opportunities on the one hand and risks on the other. Our finances and balance sheet gains more protection from losses caused by the failure of a customer to pay invoices through insolvency or the inability to pay. 
We hope on new confidence to seek out new markets and benefit from the oppotunities.
OCT 31, 2018 17:00
Aduprint to acuire new construction site just adjacent to it's facilities.
We are delighted to announce to celebrate a milestone in the story of our company. Aduprint today reached an agreement to aquire a 3.900-sm parcel of land just immadiatelly adjacent to our existing plant. The new area will offer a 150% growth in land assets to our existing area of 2.500-sm, where the production facilities are located.
Starting in 2019 a warehouse facility is plant to start with. The new building will be designed so that Aduprint can prepare and upgrade it for a large production location. With the new production plant to be built we strenghten a central pillar of our growth strategy. We are making better use of the potential of our central-european location in order to expand our operations in the coming years.